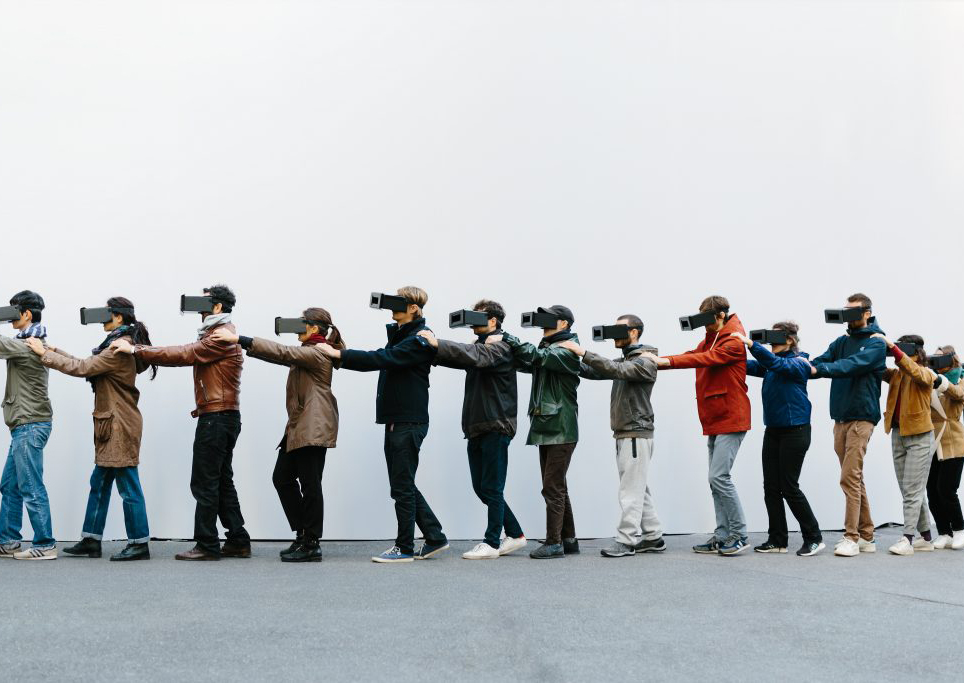 Eeeeh La Grenette, Nyon
Through different works, we invite you to enter in particular devices that use the tools of the cinema (frame, out of frame, single sequence shot ..) so that gaze, camera and body "make dance". The opportunity to extend a research on the dialogue between cinema and choreography.
Performance Framing the Circle BENJAMIN VANDEWALLE
6:30 pm performance 1
7:20 pm performance 2
8.10 pm performance 3
Framing the Circle is a performance that offers an analog cinematic experience. The spectator's gaze is framed in a circle dance where everyone becomes a cameraman of his own film and where the border between dancers, onlookers and spectators is blurred.
As in his other installations and performances for the public space, Benjamin Vandewalle is interested in this piece by perception. He choreographs our eyes, transforms the public space into scenography and all those who are there as performers.
With the participation of Benjamin Vandewalle and Alice van der Wielen.
9 pm Screening of short films
The girl chewing gum, John Smith
Around, Elle von Brandenburg
Topic II, Pascal Baes
River rites, Ben russel
Le rêve de Bailu, Nicolas Boone
With the participation of the artists, Light Cone et the collection Frac Île-de-France.
10.30 pm Concert by MURMAN TSULAZDE
It is between the Black Sea and the Caspian Sea, where the green becomes wild and the spirits are blinded by the joy and love that was born the most psychedelic Georgian of Brussels. Music of the sun, east and west clear off in Lada.
11:30 pm DJ set / heat, music from here and elsewhere
In collaboration and with the support of Eeeeh! Grenette
PAST EVENTS ↴