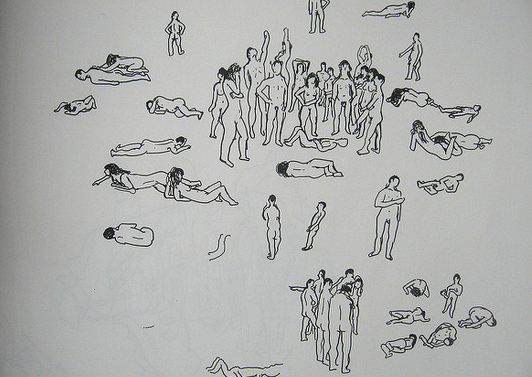 Lausanne- Basel
2.10.20–11.10.20
PARTOUT – PLATFORM FOR INTERNATIONAL PERFORMANCE ART
More than 30 performance artists from different places around the world will meet in Lausanne and Basel from 2nd to 11th October at PARTOUT for performances, experimental exchange and discussions.
Over the course of ten days, contemporary performance art will be presented in all its diversity and beyond its borders. Performance presentations will be shown at Arsenic Lausanne and at Kaserne Basel – enriched by workshops at the Kaskadenkondensator, HeK (House of Electronic Art Basel), Kunsthaus Baselland and the Kaserne. In between, exchange and discussions about performative practice.
https://partout.panch.li/
Thursday, 08.10.2020
CoupéDécalé|HeK (Haus der elektronischen Künste Basel)
EMBODYING KNOWLEDGE
The workshop and encounter we would like to propose is based on a new creation from our collective. After 4 years research centeredaround the topic of altered states of consciousness, we are focusing on a « multi-voice » sound installation that will explore the phenomenon of trance. These voices embody a variety of perspectives from scientists to artists and trance practitioners.We would like to experiment with ways of interacting with different materials that we will share. Interested in constructing spaces where knowledge is produced collectively through our own experiences, we wonder how we can embody language so that thoughts andsenses are coexistent.
From 11am to 5pm.
The workshops will be held in English.Workshop participation: CHF 25 (artists/reduction: CHF 15)
Registration at buero@kaserne-basel.ch(Please name the chosen workshop)
PAST EVENTS ↴