La Raffinerie, Charleroi Danse & L'Escaut
Following our research on the relationship between altered states of consciousness (trance, hypnosis, dream) and artistic practices, we will focus on artists working on the edge of the visible and the invisible. How does the body become a medium to worlds that transcend and prolong us? What practices can be imagined to engage us in other relationships to the real? To be sensitive and permeable to what happens? Through the encounter of artists, artworks and researchers (choreographers, visual artists, performers, video artists and researchers in history of art and human sciences) we will ask ourselves how to amplify the perceptions of reality and summon new imaginaries for creation.
What I do not see (does not exist) I
28-02-2019
L'ESCAUT Architectures
What I do not see (does not exist) II
01-03-2019
La Raffinerie, Charleroi danse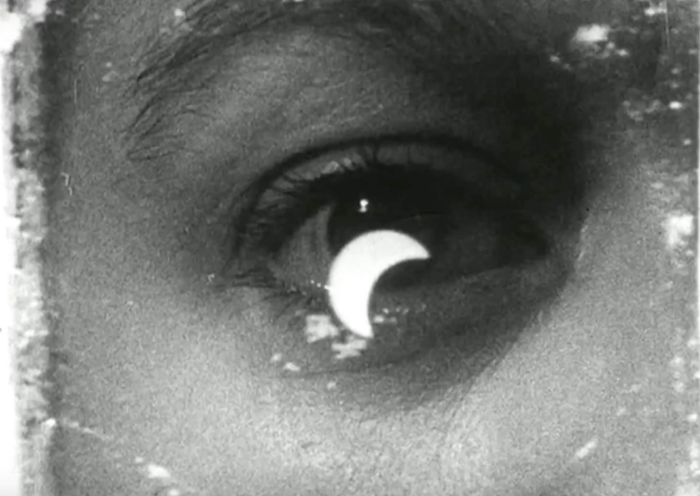 What I do not see (does not exist) I
28-02-2019
L'ESCAUT Architectures
L'ESCAUT ARCHITECTURES, 60 rue de l'Escaut 1080 Brussels.
 For the first evening of the festival, ESCAUT Architectures invites us to invest the space with an exhibition / installation / performance that we imagined with different artists-researchers. Come wander in the invisible spaces. Welcome!
19h
To celebrate the opening of the festival, come greet Chloe and Clément at the end of three days of immersion between waking state, sleep and dreams.
Sleeping press, Chloé Schuiten & Clément Thiry
Faced with the delirium of productivism that devalues ​​sleep and surf on the trivialization of stress and insomnia, Clément and Chloé offer to work while sleeping. Revisiting one's relationship to sleep is also revisiting one's rhythm on a daily basis. That's why they give each other several naps a day. Their awakening is then confused with their sleep and their dreams are in constant dialogue with their realities. This directly leads to a change in the perception of reality and becomes a means to change their view of the world.
From 19h30 onwards, installative performances
FOZ Machine, Fred Chemama & Ai Suzuki
The FOZ machine is a nomadic and in situ interactive video installation that simulates photographic long exposure to bodies, objects and walls in real time. Phantasmagorical machine that reveals strata of presences, absences and memories. It makes or summons ghosts. It's a dark room and a mirror, a magic image. Installative form, the spectators-users will be able to experiment the device. On the other hand, Ai Suzuki (performer) will come to appropriate the machine for a dance.
No forbidden fruits anymore, Robert Steijn
In this performative work, Robert will investigate and channel the snake, that was punished in christian culture. He asks himself why this snake got such a bad reputation in european culture and what happens when we ask this energy to take control over our body.
Robert started to make healing rituals for the snake as it occurs in western culture, after he was initiated in Sao Paolo in channeling Oxumare, a African deity within the Brazilian Umbanda religion. He will encounter the space and the audience in an altered state of mind and make space for the forbidden, the erotic, the source of old matriarchal knowledge. During the embodiment of the snake he made some paintings, which are used now as oracle cards for the audience.
21h
Lecture: Cognitive Trance and the Creative Process, Corine Sombrun and Virginie Pfeifffer – (FR)
After two years of experimentation with the "Trance and Creation" workshops, Corine Sombrun and Virginie Pfeiffer propose to present the work of artists they have accompanied in the discovery of cognitive trance and its application in their respective fields of expression. Presented as a new model of learning to access this "part of the reality that flees us" (Antonin Artaud), we will discover through their testimonies how trance influences the process of creation but also the development of cognitive resources – mostly poorly known- (visions, modification of the perception of oneself, emission of sounds, songs, unknown languages, access to information not perceived in a state of ordinary consciousness, expansion of consciousness…).
22h30
Exchanges between the public and the artists (FR + EN)
Entrance and food Pay as you Wish
With the support of Charleroi Danse, WBI and the commune of Molenbeek.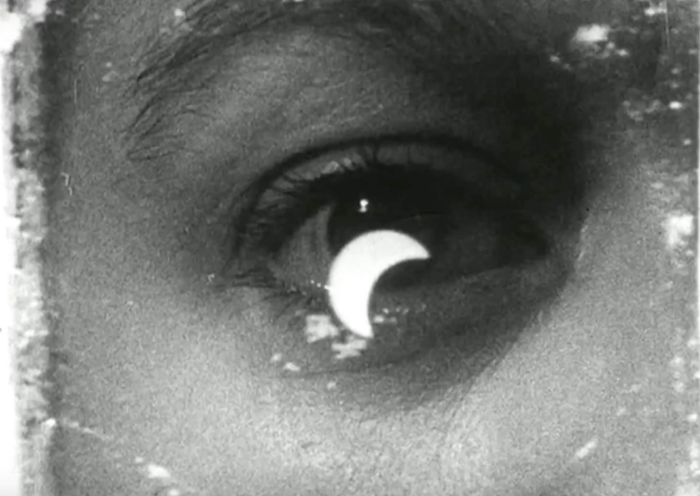 What I do not see (does not exist) II
01-03-2019
La Raffinerie, Charleroi danse
17h30 MEET at L'ESCAUT, 60 rue de l'Escaut 1080 Brussels.
Walk of February 29th
This year, the event will occupy two times and two venues, L'Escaut and la Raffinerie.
Come walk the space that separates them.
We will make a bridge between February 28th and March 1st in a secret place where will be held the lecture of Pascal Rousseau.
18h The Delegation. The artist as a medium (FR)
"In a lecture given in 1957, in Houston, Marcel Duchamp presents the artist as a" mediumistic being ". This definition draws, in part, from the cultural history of occultism, around a work done under the dictation of a superior force. We will return to this choice which is neither whimsical nor insignificant: it refers the responsibility of the work to an external subject, and poses, before the hour, the question of a possible "death of the author".
20h MEET at La Raffinerie, 21 rue de Manchester 1080 Bruxelles
Of impersonal gaps and places of concerns, lecture-performance Julien Bruneau (EN)
How are we inhabited by the places we inhabit? The places we occupy and cross affect us, impregnate us. They orient, inflect and color our thoughts and behaviors. How to be attentive to this dimension so pregnant and yet discreet of our experience? It is from an impersonal sensibility, from an offer of withdrawal, that we will be interested here in what places matter, while following the trajectory of an ongoing research on the notion of genius loci, the spirit of the place.
21h30 Latest news from the cosmos, Julie Bertucelli (FR subtitled EN) 84 min.
23h00 – 01h30 A channeling body, critical techno #2, Helena Dietrich & Thomas Proksch (EN)
Critical Techno is a trance lecture dance meditation — a two hour collective journey in-between listening, dancing, words, sounds, beats, sweat, constellations and bodies in space towards an unknown destination.
Helena and Thomas combine a text-collage with visceral sounds+hypnotic beats and open the mic for collective reformulations. Language becomes the energetic architecture that we align to with the energetic structure of our bodies, eventually channeling the words we perceive through the movements of our physical bodies. For this 2nd edition of Critical Techno, questions will unfold around otherworldly body experiences: possession, magical consciousness and communication with non-human entities.
Entrance and food Pay as you Wish
With the support of Charleroi Danse, WBI and the commune of Molenbeek.
PAST EVENTS ↴