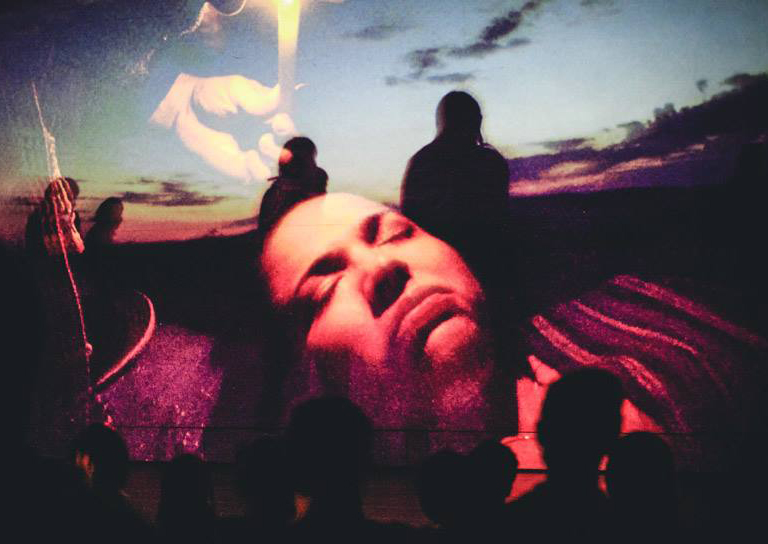 Atelier rue de Bosnie, Saint Gilles
Híbridos, the Spirits of Brazil is a research project on live cinema and a journey to the heart of the sacred, through various forms of ritual trances in Brazil.
From the Afro-Brazilian Bahian cults to the new Umbanda forms in Minas Gerais, the huge Catholic processions in Pará to Acre's entheogenic rituals, the indigenous Xingu cults to the evangelical ceremonies in Rio de Janeiro; this collection shows the cultural diversity of Brazil and a religious landscape in constant transformation.
Telmon and Moon come to Brussels to present the "live cinema" part of their project: a reconstruction of these rituals during a musical and experimental performance.
PriscillaTelmon – voice + instruments.
Vincent Moon – improvised live editing and participation.
Lou Rotzinger – guitar and vocals.
– Discussion / meeting with Arnaud Halloy (anthropologist and lecturer at the University of Nice, specialist in Afro-Brazilian cults).
PAST EVENTS ↴